International Student Testimonials 4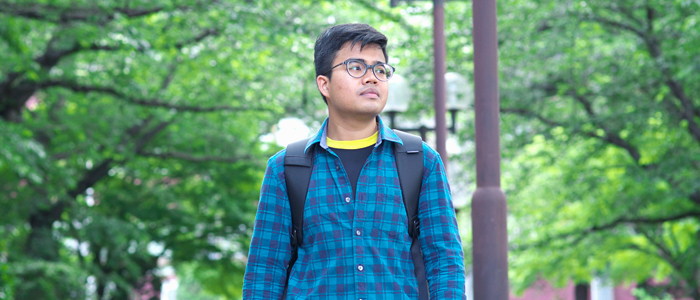 Mohammad Fikry Bin
Mohammad Jelani

Malaysia
Faculty of Science and Technology
Department of Mechanical Engineering

Malaysia
Lofty Dreams and an International Outlook
With a Thai mother and Malay father Fikry Mohammad was born with an international outlook.
A love of language, passion for learning and innate curiosity landed the 22-year-old mechanical engineering student at TUS.
His studious nature helped to earn him a ticket to the university under a Malaysian government program. Under the Malaysia Japan Higher Education Program, after three years of study and preparation at the University of Kuala Lumpur, his strong test scores let him have his choice of destinations in Japan. He opted for TUS because of its stellar reputation.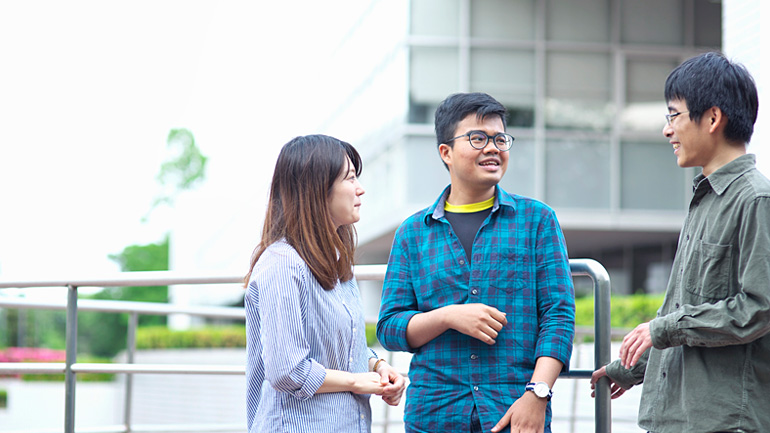 "Under the program, we can choose to come to Japan if our grades in Malaysia are good enough. TUS was the top university, so I decided that was where I wanted to be," he explains.
The transition of moving to a new university in a different country midway through undergraduate studies was eased by TUS' support system. In particular, when Fikry found himself having trouble mastering mechanical drawing software, his TUS-appointed student advisor came to his rescue with weekly lessons.
Fikry also likes the university's TUS study and activity resources.
"The library and sports facilities are very good. You can do just about anything, you just have to make a reservation," he elaborates.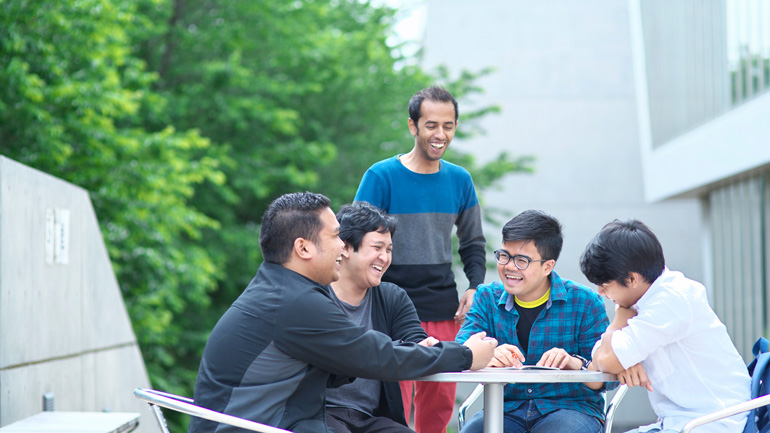 But there have been minor challenges.
"I'm Muslim and it was hard to find halal food. Often I end up eating noodles at the university like udon and soba or go home and cook for myself," he explains.
At the same time, he says the dedicated prayer room that he and other Muslims use daily has been a nice touch.
"The prayer room is good. Many universities do not have a special place for prayer," he says.
Entering TUS in his fourth year of university combined with the shy nature of many Japanese students initially made meeting people a challenge, Fikry says. But once he found himself at home in the lab, he made friends.
Fikry has decided to focus his research on studying cracks in composite materials used in planes and ferries to determine how much load the material can withstand without breaking.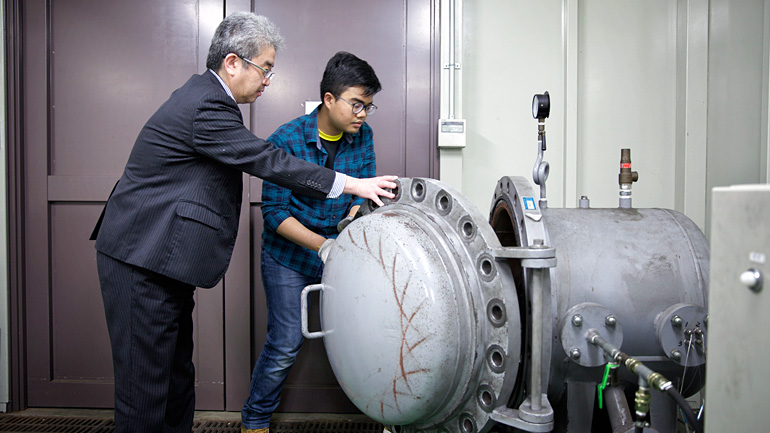 He says that the kindness of the TUS community, in particular the professors, has been of immense help.
"The professors are very nice and very good. All of the professors approach us. After class they'll check with the exchange students to make sure we understand. When we take the tests in Japanese, they let us use a dictionary," Fikry explains.
Fikry lives in an apartment with another student from Malaysia. In his spare time he says he watches movies, Malaysia TV channels, or plays music.

When he graduates next year, Fikry plans to pursue a doctorate at TUS—the next step in his dream of someday becoming a university professor in either Thailand or Malaysia, where he hopes to use his language ability and the skills that he masters at TUS.
*Information on this article is based on an interview done in 2016