International Student Testimonials 5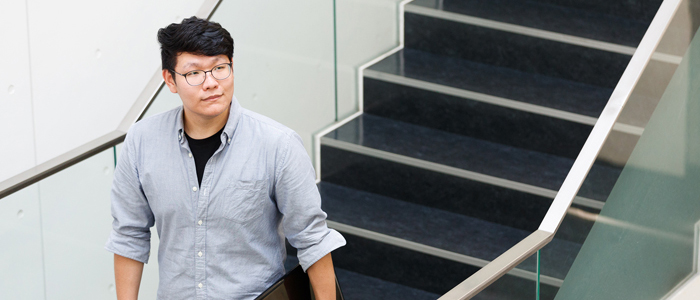 Jong Yeon Kim

South Korea
Senior
Faculty of Science Division I
Department of Applied Chemistry

South Korea
A Solid Foundation for a Bright Future
Song Yeon Kim is on the brink of a major life change. The last time he experienced such a life change was four years ago when he entered TUS. He will soon be graduating and taking what he has learned out into the world—either to graduate school or embarking on a career.
In his native South Korea, Kim spent his compulsory military service in the air force trying to decide if he wanted to go to university in Canada, the United States or Japan. After speaking with his parents, he ultimately opted for Japan because of its proximity, affordability and reputation for advanced studies in the medical and scientific fields.
He notes that basic research in Japan is very strong, pointing out that many Japanese scientists have been awarded a Nobel Prize but that scientists from South Korea have yet to land one.
Two months after his military service ended, he arrived in Japan in July 2014 and enrolled in a Japanese language school in Tokyo. Kim studied Japanese from high school and he polished his skills in his country and later in Tokyo as he prepared to test for Japanese universities.
He learned of the Tokyo University of Science from a teacher at his language school and decided to apply to Yokohama National University, Meiji University and Tokyo University of Science. Accepted by the latter two, he decided his future lay at TUS.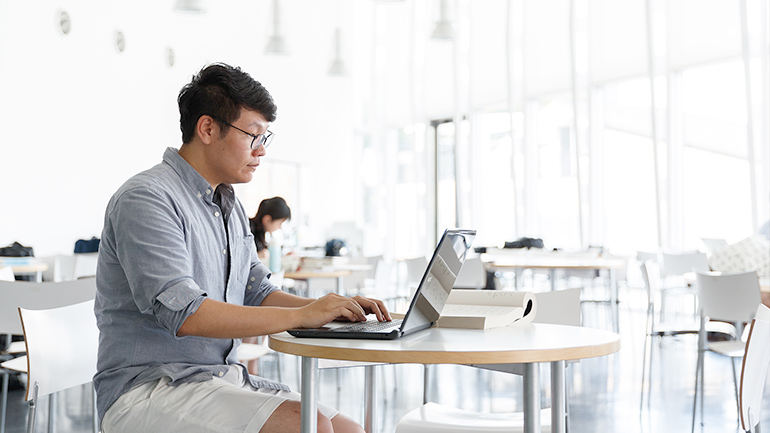 "I didn't really know much about testing for Japanese universities. I went to some information events, but didn't participate in the open campus because I didn't know about it. If they can, I'd would recommend students looking at TUS do so," he says.
He has spent his undergraduate experience at the centrally located Kagurazaka Campus.
"This location is ideal. It is very urban and only a few minutes from Shinjuku or Shibuya. It is convenient when you're looking for work and planning your future," he explains.
He has advice for prospective students.
"I think the real work starts after you enter TUS. They say that it's not that hard to get in, but that it is hard to graduate. If you don't study, you'll have to repeat a class or a year," he says. "And teachers don't give foreign students any special consideration. I started buckling down about a month before tests. You really have to try hard," he adds.
He has spent his undergraduate time at TUS focusing on biology, biochemistry and organic chemistry.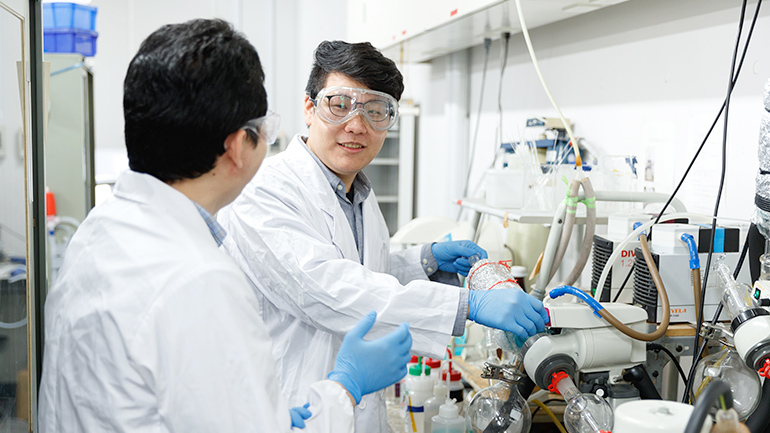 After completing basic studies at TUS, he entered the laboratory of Professor Takashiro Akitsu. Professor Akitsu's laboratory focuses on researching enzymatic biofuel cells. The lab is studying the use of a certain class of enzyme, which are often used as biological catalysts to slow the electron transfer rate between electrodes and oxygen, to stabilize the enzymatic biofuel cells with the intention of commercializing them in the near future.
Now Kim will be graduating and is looking to focus more on the biology component of science. To do so he is planning to pursue his graduate studies at either Tsukuba University or Tokyo Institute of Technology. He aspires to take what he has learned at TUS and work in research to make products that support people's health.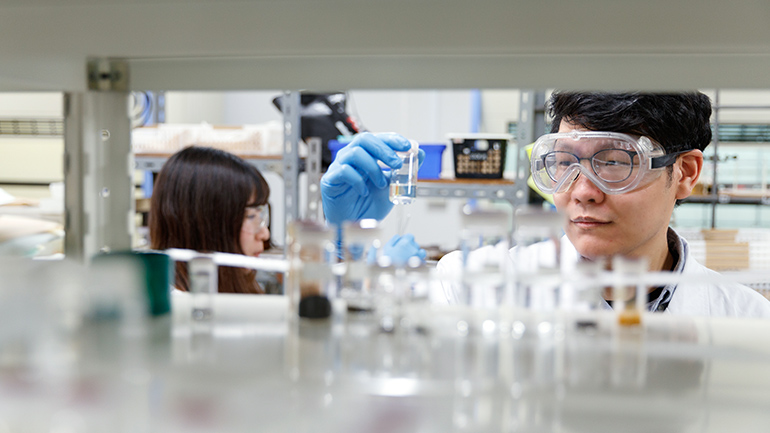 Apart from his studies, Kim says that some of his best times at TUS were spent in one of the university's many student clubs. He was active in the TUS Broadcasting Research Group (Rikadai Hoso Kenkyukai (RHK)) for his first three years at TUS. RHK members are free to do many things including making videos and radio programs. The projects, gatherings and times spent with other group members were an unforgettable part of his time at TUS.
"Not many foreign students get involved in club activities, but I felt it was important. It's fun and an experience almost unique to Japan including the gasshuku (training camps) and such. I'd suggest giving them a look," he says.
"I also like to ski and do other things. It was easier and more affordable to do things like that here, so there were lifestyle benefits for sure," he says.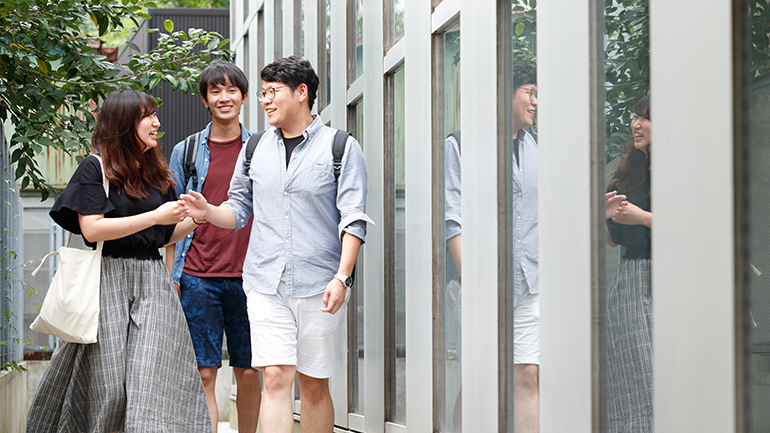 Making friends took time. Kim says initially he was the only Korean on the Kagurazaka Campus so he ended up doing things with the Japanese around him and gradually built up a network of friends. The past few years there has been a jump in the number of Koreans entering TUS, he says.
Kim is unsure where he will ultimately end up. He is open to working in Japan, the United States or South Korea, but not set on returning home. One company has already made him an offer, but he wants to learn more first. He envisions ultimately applying his knowledge and research to create food or pharmaceuticals to help enrich the lives of people.
*Information on this article is based on an interview done in 2018