International Student Testimonials 2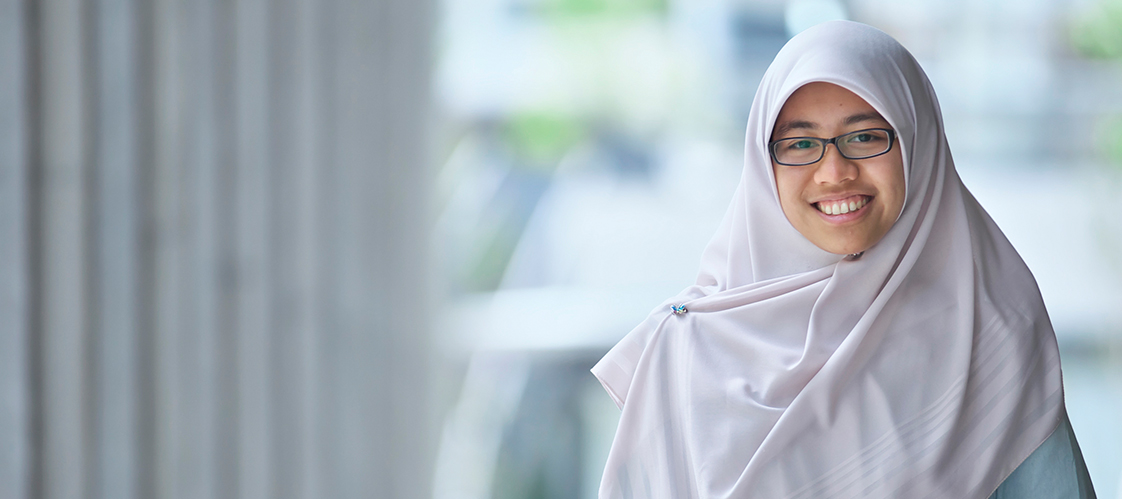 Completely at Home,
Far from Home
Siti Saerah Binti Shuaibon
Graduate School of Engineering Department of
Mechanical Engineering Master's Program

Malaysia
A graduate of TUS, Siti Saerah Binti Shuaibon is now her second year of a master's degree studying mechanical engineering. Saerah is a graduate of an innovative program that has undergraduates complete basic studies at their home University of Selangor under its Japanese Associate Degree Program, before completing their undergraduate work in Japan.
Upon receiving her degree at TUS she had a number of options. Other friends on the program went back home or took positions with leading companies such as Honda. Not Saerah.
"I did have the option to go back to Malaysia, but I stayed here. I wanted more time and more experience here so I decide to continue on to graduate school," says the 24-year-old.
She said it is easy for her to recommend TUS because of its excellent environment.

"You have to study hard, but there is support. Each exchange student gets a tutor who you can ask about homework and other things you don't understand. That was a big help," Saerah says.

There were elements to which she had to adjust, such as differences in diet and study habits, as students in Japan tend to study less in groups, but Saerah says her TUS experience has taught her much.

"If you come here—if there is something you don't know or if you want to make friends—then you have to be proactive. Coming here taught me that you have to take the initiative," she explains.