International Student Testimonials 1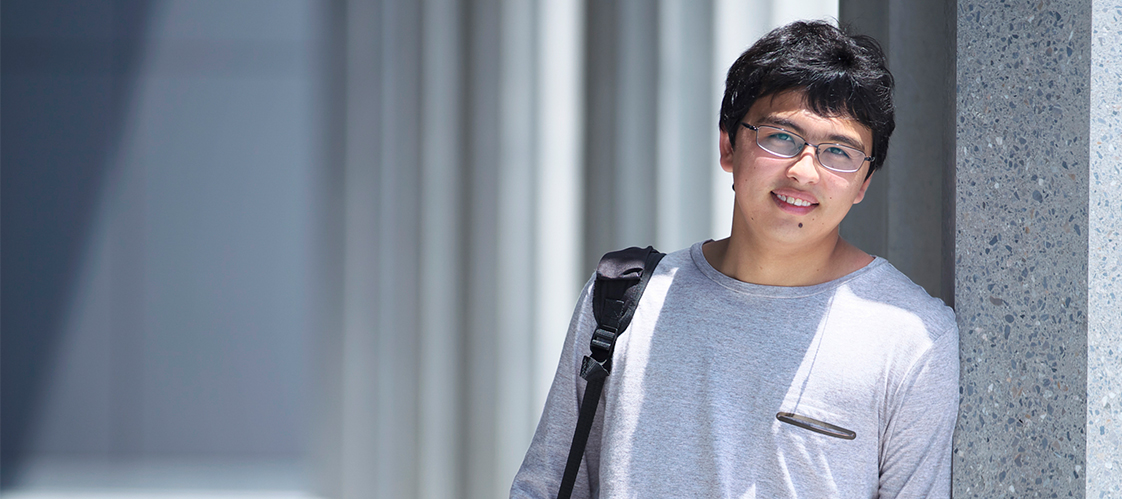 Building a Foundation
for the Future
Islambek Sadullayev
Faculty of Engineering Division I
Department of Architecture

Türkmenistan
Engineering student Islambek Sadullayev is finding himself quite at home in his second year at TUS. Sit down for a chat with him on the new Katsushika Campus and the disciplined approach he brings to his studies is evident immediately.
"I am really enjoying the new campus, it is big. The conditions are great for studying, especially the library," he says.
TUS has proven a good fit. Halfway through his education he is intent on becoming an architect.
"I am glad because TUS is strong in architecture, but the homework is really hard-and there is a lot of it," the 20-year-old says.
Since entering university, there have challenges, but he says that university support has helped him thrive.
"I am really thankful, especially when it comes to the teachers. They understand that I am a foreigner. For example, some teachers let me use a dictionary during tests if I can't understand the words," he said.

Another saving grace has been the university-appointed tutor, typically a fourth-year or master's student.
"I had several tutors my first year. That really helped me," he added.

While he doesn't have any concrete roadmap for the future, after he graduates Sadullayev plans to go back home initially.

"The scholarship is from my country, so I think it would be best to work there for a while to give back," he says, adding he may a return to Japan for graduate studies may be in the cards.