Postdoctoral Researcher Testimonials 2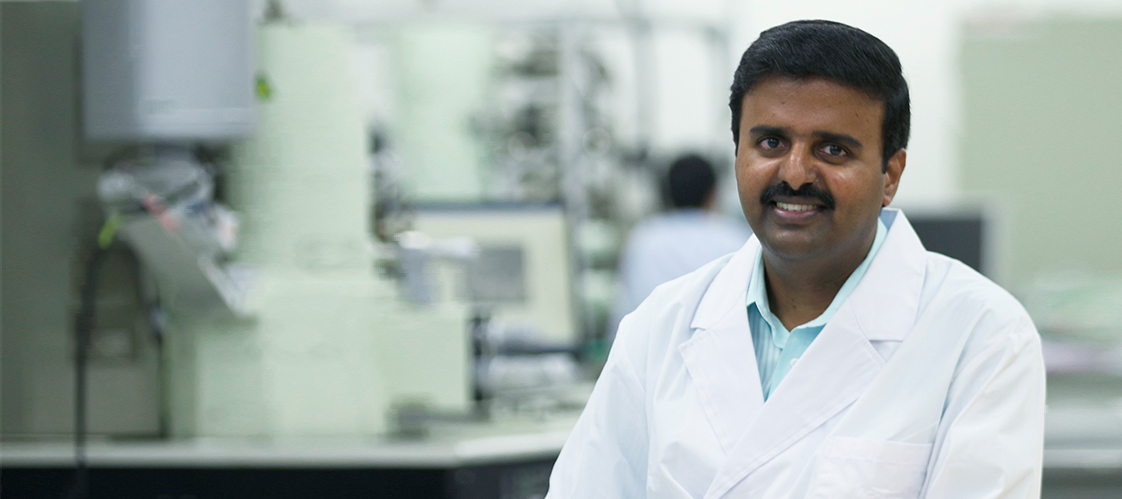 Re-Imagining
Medical Imaging
Nallusamy Venkatachalam, Ph.D.
Research Institute for Science and Technology Center for
Technologies Against Cancer (As of 2013)

India
As a doctoral student Nallusamy Venkatachalam knew that he wanted to do postdoctoral research in materials science at a leading academic institution in a developed country. He chose TUS.
A confluence of factors led him from his home of Namakkal in India's southernmost state of Tamil Nadu to TUS.
In considering his postdoc options overseas he decided that he wanted to do his research in Asia in part because of cultural similarities. Narrowing it down he remembered learning about how the hard-working Japanese had industrialized and decided to aim for Japan.
A connection between his professor in India and researchers in Japan led him to the Soga Laboratory in the Department of Materials Science and Technology at TUS in August 2007.
Venkatachalam says the environment was just what he was looking for: "After I arrived, I soon realized that the people were, as I had hoped, self-disciplined and very kind. I didn't speak much Japanese and they really helped me a lot."
One important element was that Professor Kohei Soga speaks English well, he says. Another was the friendliness of the people around him and his family.

Recipient of a TUS postdoc fellowship, Venkatachalam today is conducting cutting-edge research on medical imaging sponsored by the Center for Technologies against Cancer.

"We are working to use nano materials to come up with an alternative for organic dye. Now if they want to image cancer patients, they inject dye and do MRI imaging. The dye has problems. Our research is designed to create a safer, longer-lasting and clearer means of imaging," he explains.