Postdoctoral Researcher Testimonials 1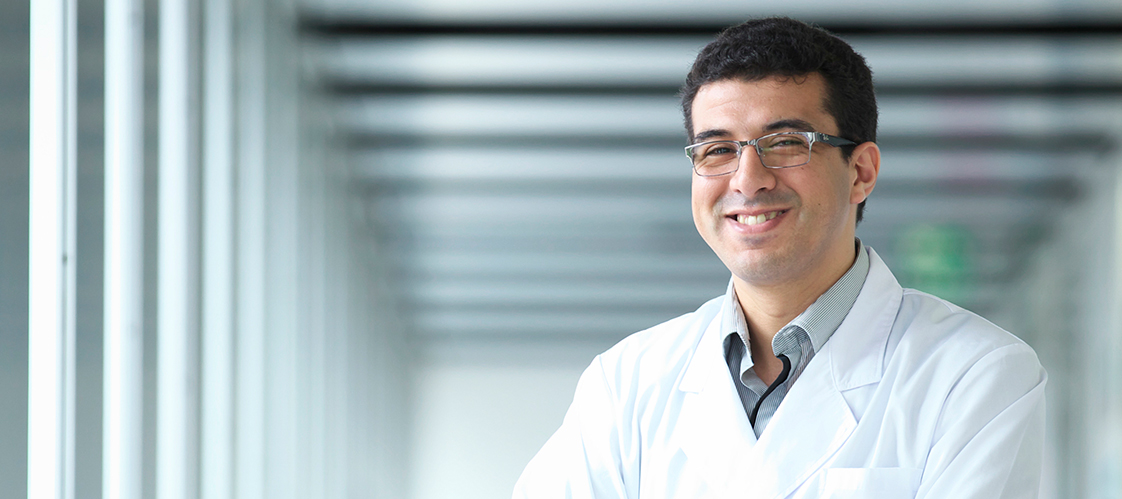 Aspirations to Better
Power the World
Mouad Dahbi, Ph.D.
Faculty of Science Division I
Department of Applied Chemistry

Morocco
Relatively new to TUS, postdoctoral researcher Mouad Dahbi has years of science under his belt. This includes two master's degrees and a freshly minted Ph.D. with a focus on the physical chemistry of materials and electrolytes for use in energy storage. Consistently, at or near the top of his class, Dahbi has been a welcome addition since April 2013, when he arrived at TUS to do his postdoc research.
Far from his native Morocco and France, where recently completed six years of studies and three degrees, Dahbi knew exactly what he was looking for.
"Japan is the most advanced country when it comes to electrochemical energy storage. I decided to come to Japan to work in the Komaba Laboratory because I wanted to work in this area at a higher level," Dahbi explains.
Dahbi said he was interested in Japan from an early age and drawn to TUS, which is very highly regarded in Morocco and France. He was happy to find a laboratory that shares his passion and objectives for developing an effective sodium-ion battery. While at TUS he aspires to help increase the capacity, safety and extend the lifecycle of sodium-ion batteries—which have amazing potential for future use due to the abundance of sodium in the world, he says.
Dahbi works in the lab of Professor Shinichi Komaba, a place that is unique because, he says, it focuses on not just one component of these batteries, but on the entire battery. In fact, Professor Komaba predicts that his team could create a commercially viable battery in around five years—a prospect that clearly excites Dahbi.

"I hope to be involved in developments that improve people's lives. In the future, I'd also like to work on projects to reduce CO2 emissions using chemistry in addition to developing electrochemical energy storage," Dahbi says.