Professor Shinichi Komaba of the Faculty of Science Division I, Department of Applied Chemistry at Tokyo University of Science (TUS) was chosen for inclusion in Clarivate Analytics' list of Highly Cited Researchers 2021. Professor Komaba was included on the 2019 and 2020 lists as well, making this the third year in a row that he has been selected.
The Highly Cited Researchers list records and recognize those researchers who have published a number of highly cited papers (ranked in the top 1% by citations) in excess of a certain threshold and which have had a significant impact on their research communities.
Professor Komaba, whose research focuses on next-generation storage battery materials, biofuel cells, and electrochemical sensors, has published papers in multiple research fields, including "chemical and materials science." He has been chosen for recognition as a highly influential researcher in multiple fields due to the number of highly cited papers he has published which have also demonstrated significant impact in terms of "Cross-Field" category indicators.
■ Highly Cited Researchers
https://clarivate.com/

Remarks by Professor Komaba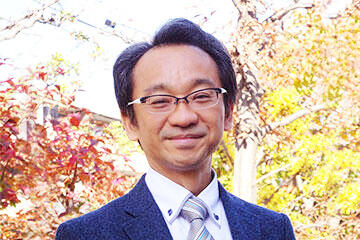 Professor Shinichi Komaba
I owe my selection for the Highly Cited Researchers list three years in a row to the research papers on next-generation batteries and other research topics which I and my colleagues have published and which have been cited by numerous others around the world amidst increasingly intense, global competition in the area of next-generation battery research. My lab includes students from the TUS "Faculty of Science Division I, Department of Applied Chemistry" and "Graduate School of Science, Department of Chemistry," and I am thrilled at the recognition that this selection represents for the current and former students who helped in obtaining the results used in these papers.
As a faculty member committed to helping TUS raise its global profile, I will continue my research into next-generation batteries for the sake of helping build a more carbon-neutral society.
About Professor Shinichi Komaba from Tokyo University of Science
Laboratory website: https://www.rs.kagu.tus.ac.jp/komaba/enhome.html


Official TUS website: https://www.tus.ac.jp/en/fac/p/index.php?486f