Research Equipment
Center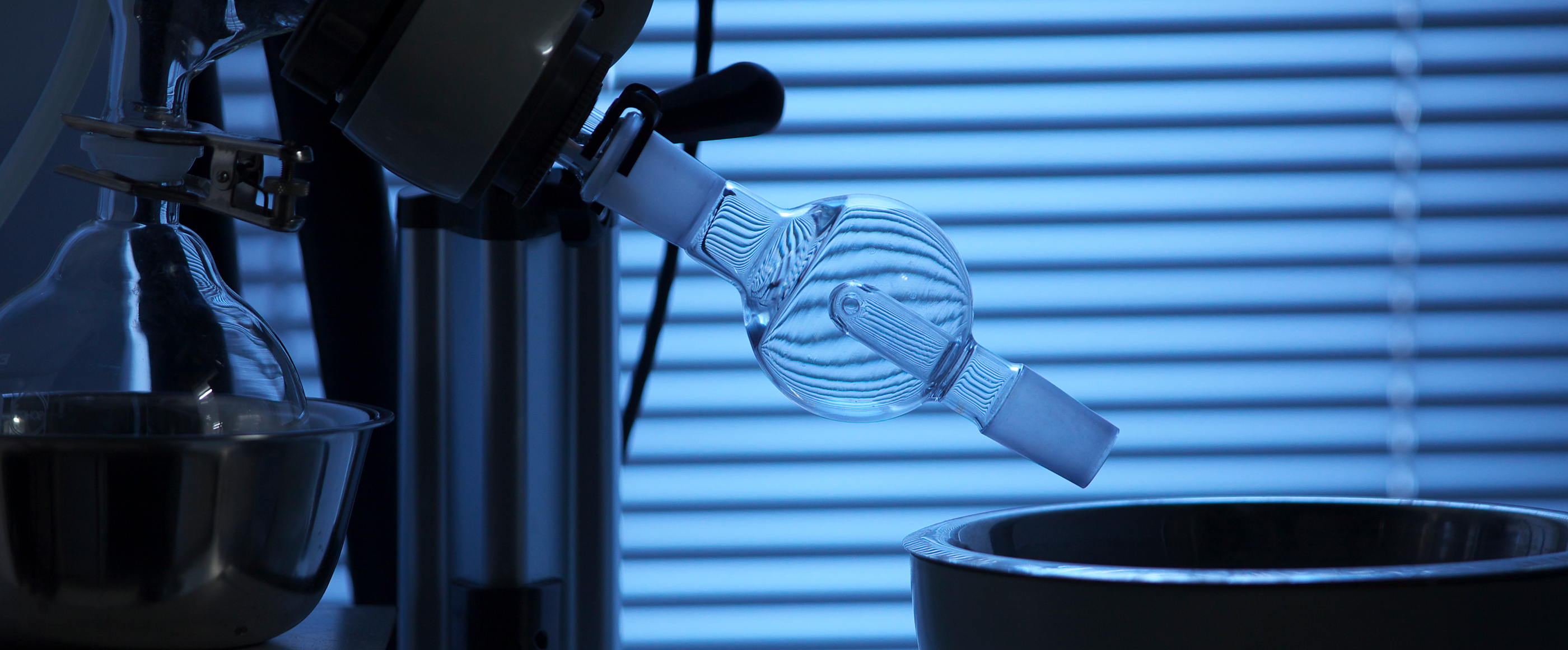 The Research Equipment Center secure and efficiently operate advanced equipment and devices, indispensable to cutting-edge research, and improve effective equipment services to researchers within the University.
Center Aims
Several executive board meetings held serious and lively debates about specific ways to plan and implement improvements and reforms, and the outcomes for the Research Equipment Center were set out in the October 4, 2007 document titled, "Towards significant strengthening of the research environment at the Tokyo University of Science" (Tokyo University of Science, Organization for Research Advancement, Research Equipment Center Reform Report). The aims which the Research Equipment Center should achieve are broadly summarized under the following headings.
Strengthening the research organization at TUS
Building a research environment through acquisition and effective utilization of advanced equipment
Centralization of the research organization
Efficient operation of facilities, equipment and devices
Efficient utilization of research resources within the University
Management and operation of equipment that reflect the purposes of the whole university
Operational jurisdiction, co-ordination, maintenance and management of controlled equipment
Far-sighted introduction of strategic equipment from a university-wide perspective
Equipment Registered at
the Center
Equipment Under Special Control (Administration Tag C):
No. Registered Units: 21

This classification is conditional upon this being high-performance, large throughput equipment requiring special maintenance techniques, with a high degree of commonality and proven usage. In principle, all are subject to common maintenance contracts.
Beneficiaries are liable for expenses for consumables and in the future such equipment will be installed in the Research Equipment Center facility under centralized control of the Center.

Equipment Under Joint Control (Administration Tag S):
No. Registered Units: 44

This classification is conditional upon these devices, although high-performance, being able to be operated by trained university students, and having a high degree of shared usage. In principle, all equipment shall be for shared use but with consideration given to circumstances. Beneficiaries are liable for expenses for consumables. Maintenance management costs will be distributed but the budget for maintenance contracts will not. Assistance will be given however for repair costs as required. If possible in the future, such devices will be installed in the Research Equipment Center facility under centralized control of the Center.

Equipment Under Decentralized Control (Administration Tag D):
No. Registered Units: 30

This classification is conditional upon this being equipment which it is more efficient and effective to install in departments or research laboratories, and while having a low-level of shared usage, has been recognized by the management committee as being highly necessary for the conduct of research. Such equipment can be converted for partial sharing. In principle, beneficiaries shall be liable for costs with partial support for maintenance fees.

Utility-related Equipment (Administration Tag UT):
No. Registered Units: 4

Equipment which supplies liquid nitrogen etc. is designated as utility-related equipment and is controlled under registration numbers in the 500 range. Depending on the type, each device is classified into the following 12 categories and is controlled using corresponding administrative tags and registration numbers. 1. Mass spectrometer (MS), 2. (Nuclear) Magnetic Resonator (MR), 3. X-ray Analysis Apparatus (XA), 4. X-ray Fluorescence Spectrometer (FX), 5. Scanning Electron Microscope (SEM), 6. Transmission Electron Microscope (TEM), 7. Atomic Force Microscope (AFM), 8. Laser Systems (LS), 9. Spectrophotometer (SP), 10. Other 1 (Analysis equipment) (01), 11. Other 2 (Biomaterial analyzers) (02), 12. Other 3 (Special measuring systems) (03). Details of the registered devices by type are shown in the diagram below. There are numerous biomaterial analyzers, magnetic resonators, spectrophotometers and mass spectrometers installed, followed by x-ray equipment and electron microscopes (SEM, TEM). Details of these devices, their locations and usage methods are published in the Equipment Usage Manual and on the Research Equipment Center's Home Page. The Equipment Usage Manual (published in 2012) has been distributed to all teaching staff and all relevant administrative staff for ease of equipment use.
(As of June 2013)