Space Colony Unit
The Space Colony Unit is a center for researching and developing technologies necessary for humans to stay for a long time in an extreme closed environment, which are indispensable for the development of space as the frontier of humanity. This will be done by bringing together the technologies of Tokyo University of Science, which has accumulated know-how in interdisciplinary research across faculties and departments, including satellite component development, functional materials, energy creation, architecture, IoT, and sensors.
We will conduct cross-disciplinary research and development of various technologies related to clothing, food, and housing that have not been directly related to space so far, as well as infrastructure construction technologies in closed environments, such as electric power and telecommunications.
Message
MUKAI Chiaki
Space Colony Unit Leader
Specially Appointed Vice President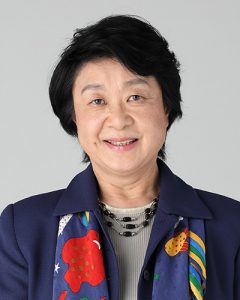 The research and development at this Center will lead to more sophisticated space-stay technology that is useful even on earth. The technology will be promptly transferred to private companies that work with the university, aiming to strengthen Japan through disaster-resistant housing, solve food problems, and revitalize the space industry, in addition to achieving social use of the technology.
Research and development will be carried out by four teams: (1) the project management and space QOL/system design team, (2) the space agriculture technology team, (3) the energy creation/storage technology team, and (4) the water/air regeneration technology team, working in close cooperation with one another. The technologies that emerge from R&D will be promptly transferred to private companies that can integrate and apply them; the technologies will be improved so that they can be used in space and on earth in the future.