MathSci Experience Center, TUS
The MathSci Experience Center exhibits a variety of hands-on displays, demonstrating the natural phenomena of our world from a mathematical and scientific perspective. Displays and exhibits are designed to make "Experience" a fundamental concept of your visit, and every new educational discovery will surely give you an 'Aha!' moment.
 This center is one of the many facilities that embody the university's founding spirit; "Building a better future with science."
Admission : Free. Please fill in the survey with the tablet located at the entrance.
Opening Hours : 12:30 p.m. to 4:30 p.m. on Wednesday - Saturday
Access :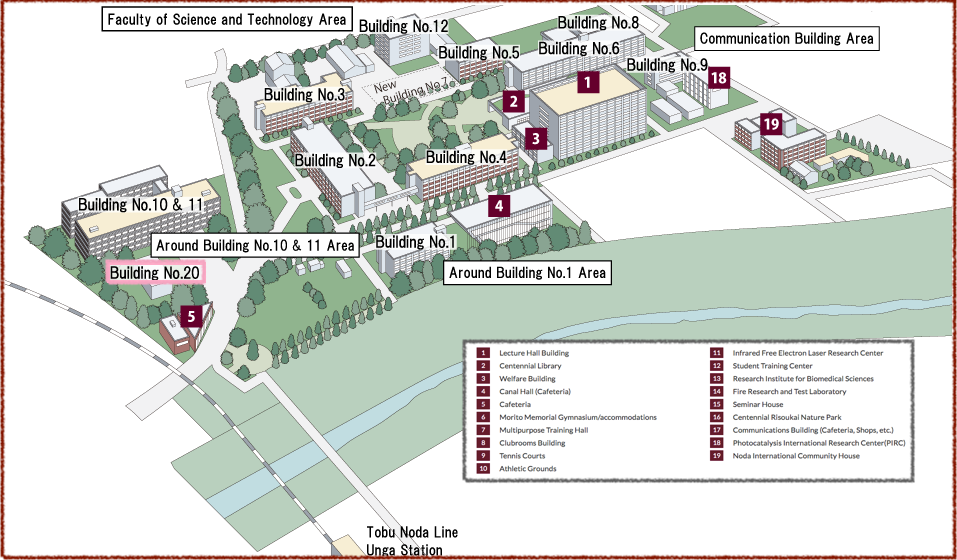 "Building No.20" on the map is the MathSci Experience Center, TUS.
For more information about the Noda Campus, click
HERE
.
* 5 minutes from Unga Station, Tobu Noda Line(Tobu Urban Park Line).
Address : 2641 Yamazaki, Noda-shi, Chiba 278-8510, Japan