The Fun World of Science
Despite the heat wave or heat dome or whatever is causing this dreadful heat, today's weather was surprisingly comfortable. Cool and cloudy with a little bit of rain. Similar to the weather we had earlier this month, before a somewhat large typhoon struck Honshu...
Speaking of typhoons, there was an exciting event that was rescheduled due to this unexpected bad weather. On the second weekend of this month, Tokyo University of Science hosted an "Open Campus", where yet to be university students get a chance to see and experience the inside of a university. The Kagurazaka and Katsushika Campus was held on the 10th, and the Noda Campus was on the 11th. Each Campus had its own unique programs and tours, based on its corresponding field of studies. Undergraduate students were also there to answer any questions you may have, and give you a clearer image of what it would be like to pursue your interest in the sciences.
We had over hundreds of visiters here at the museum and was literally packed! And although this fun-filled event is over, Tokyo University of Science will always be open for free visits, (as is this museum!!) so please feel free to come by anytime for a mesmorizing yet educational experience!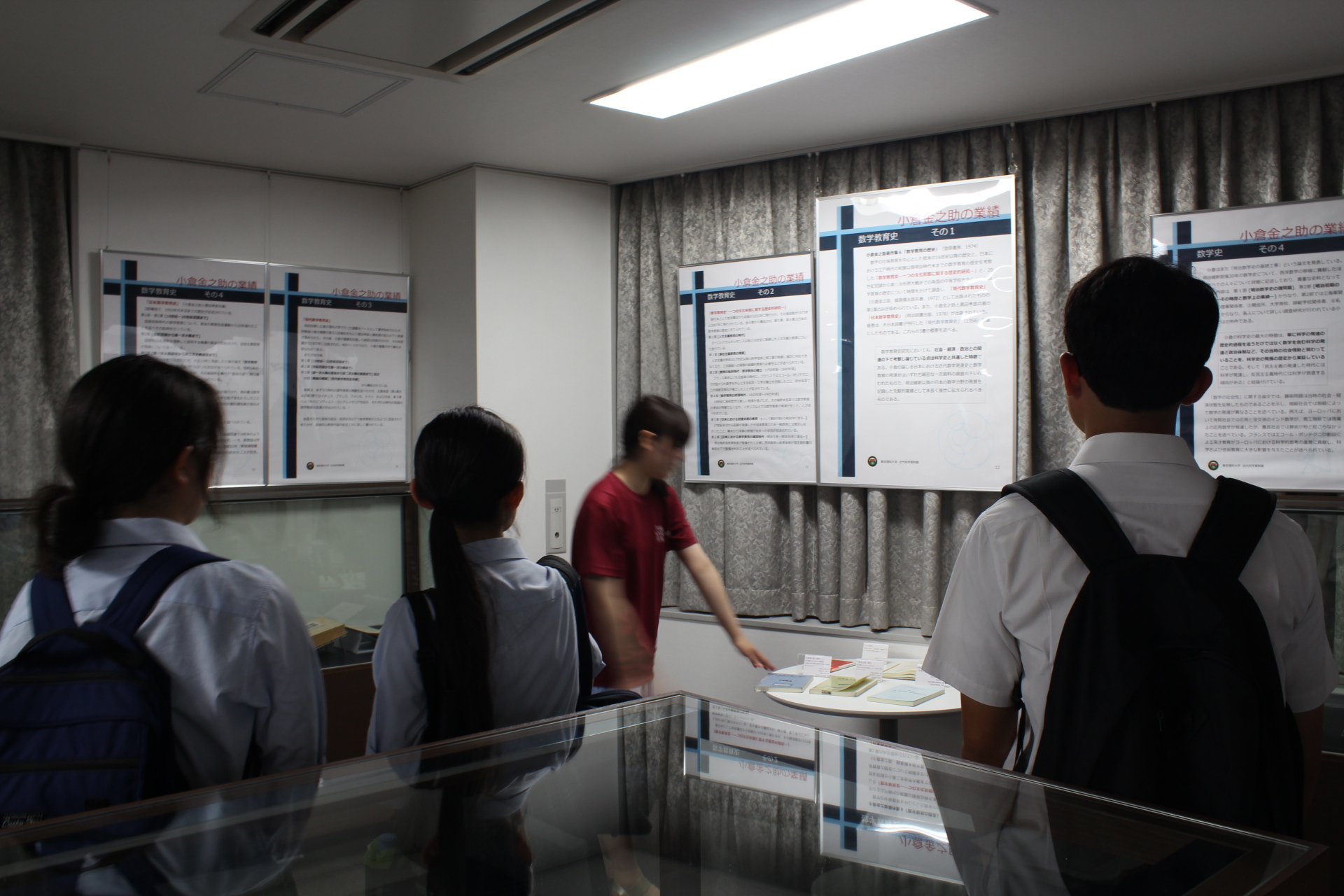 Y.K. giving an lecture about one of the displays.