Developing a diverse range of activities, including engagement with children, the elderly and the disabled and blood drive promotion
The Tokyo University of Science Red Cross Voluntary Service Group CoCoLo is a volunteer circle which has been part of TUS for more than 50 years. In partnership with the Japanese Red Cross Society, students carry out blood drive promotions and help with boiled rice distribution conducted by the Red Cross. Students in CoCoLo also independently develop and carry out a variety of activities. They go to nursing homes to assist staff and spend enjoyable time with residents. They engage with young people of their own age who are in wheelchairs and take them on outings. They visit care facilities for children to spend time with the children. They spend time and share meals with people with intellectual disabilities. They arrange activities where they play with children with intellectual disabilities. They also undertake clean-up efforts in a variety of different towns and cities. Given the nature of these activities, the students take part in seminars which provide them with essential information, such as how to react to unexpected or out of the ordinary situations when interacting with the elderly or persons with disabilities, and, moreover, they participate in regular seminars put on by the Red Cross which deepen their knowledge about blood donation, rescue, disaster prevention and other topics. Many of these activities are carried out in conjunction with volunteer circles from other universities, thus contributing to an ever-expanding network of engagement.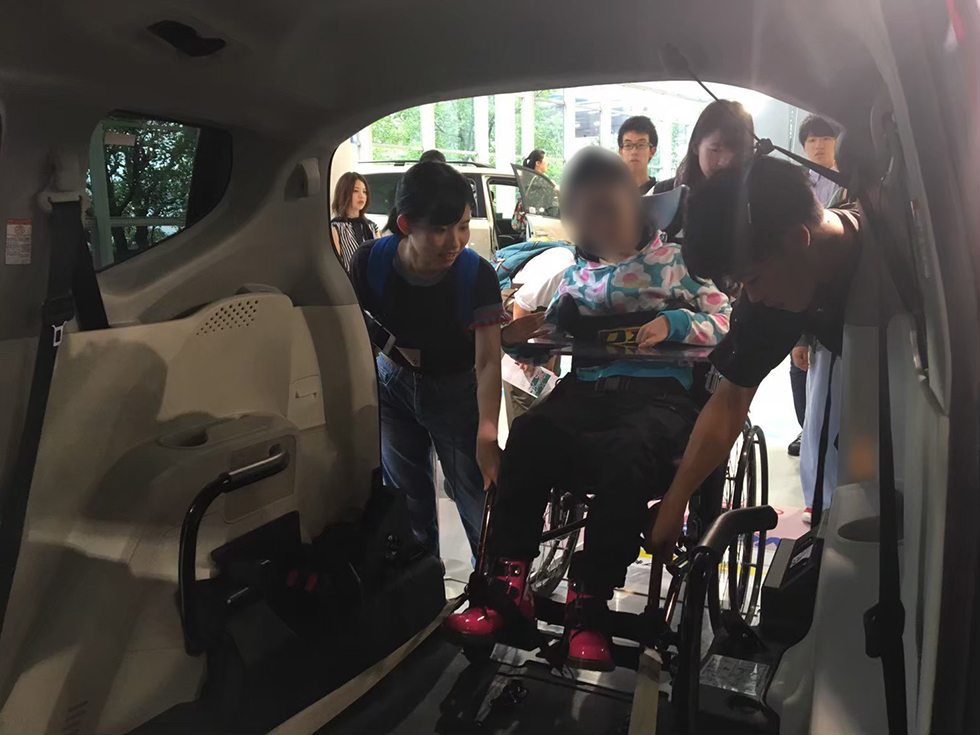 Having fun is the secret to keeping going. And by keeping going, we hope to create opportunities for social change
I believe there are a lot of people who want to be helpful to others and their city. However, actually putting this into practice is hard. My hope is that this circle will provide opportunities for students who have this desire to step forward and act on it. An important part of our regular activities is having fun. You can keep on going with fun activities indefinitely. And by keeping these activities going, each of the people involved with them comes to an understanding about disabilities, loses their stereotypes and misconceptions and develops a more diverse worldview. This is what the Tokyo University of Science Red Cross Voluntary Service Group CoCoLo continues to strive for. Also, through our activities, such as our cleanup initiatives, we not only achieve the immediate result of, say, a cleaner city, seaside or mountain, but we ideally also plant a seed of thought in those who see the students in action, raising their awareness about the importance of not littering and other issues. Furthermore, through seminars and other instructional events, students acquire knowledge that will be useful during natural disasters or emergencies, and, hence, after they graduate, they will go and spread this useful knowledge in society.