Read more
Undertaking natural environment conservation, biological surveys and other activities in Risokai Memorial Nature Park adjacent to the Noda Campus
Risokai Memorial Nature Park ("Riso Park") is a nature park established as part of the 100th anniversary commemoration of the founding of the Tokyo Academy of Physics (now Tokyo University of Science), and it is made from "yatsu" wetlands and countryside forest that date back to the time of the school's founding. It encompasses an abundance of extant environmental diversity, including mixed forests, reed beds, ponds, springs, waterways, wetlands and arid land, that is almost unheard of within the metropolitan area. The RiSO Ranger environmental conservation circle carries out activities which are focused primarily on the broad wetlands within Riso Park. In addition to maintaining waterways and ponds and cutting grass, we conduct ongoing surveys twice a year of the aquatic life and plants. We also cultivate rice without the use of pesticides or fertilizer in rice paddies which we created. We work together with a local nature conservation group to release fireflies into the park, and we help with biodiversity monitoring conducted by the local government. As a result of these and other activities, we are helping to maintain the abundant biodiversity within this nature park, such as revitalizing the population of the semi-endangered plant Penthorum. These efforts to conserve Riso Park's natural environment and enrich its biodiversity have also received public recognition and were a central factor in the Tokyo University of Science's Noda Campus receiving the Ecosystem Conservation Society-Japan Award.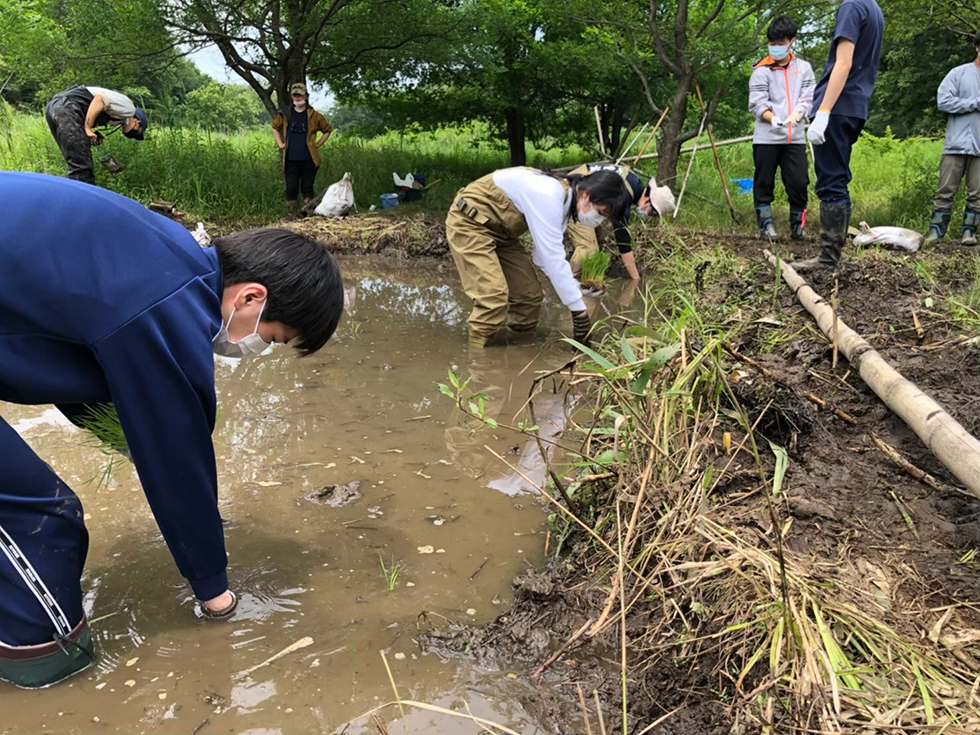 Aiming to eventually create an abundant natural environment on campus where storks can nest
The RiSO Ranger environmental conservation circle currently has 85 members. It is a popular circle which welcomed 56 new members this year. For nature-loving students unable to get out much during the restrictions of the COVID-19 pandemic, Riso Park is an exciting location. The dream of the circle is providing nesting grounds for storks, and we are continuing our efforts to create the necessary environment. The stork is a large bird which symbolizes biodiversity, and Noda City is working on a project nearby Noda Campus to restore the wild stork population. In order for storks to live in the wild, they need wetlands full of aquatic life for them to feed on, and we believe that the wetlands in Riso Park can contribute to this. Naturally, we will continue to work at protecting and enriching the natural, countryside forest environment which is being steadily lost to urbanization, but we also want to help students and residents appreciate its magnificence as well. For the first time in three years, the TUS festival is being held as an in-person event again. We will participate in the Science Yumekoubou to provide nature tours in Riso Park once again so that as many people as possible can experience Riso Park and its natural environment first-hand.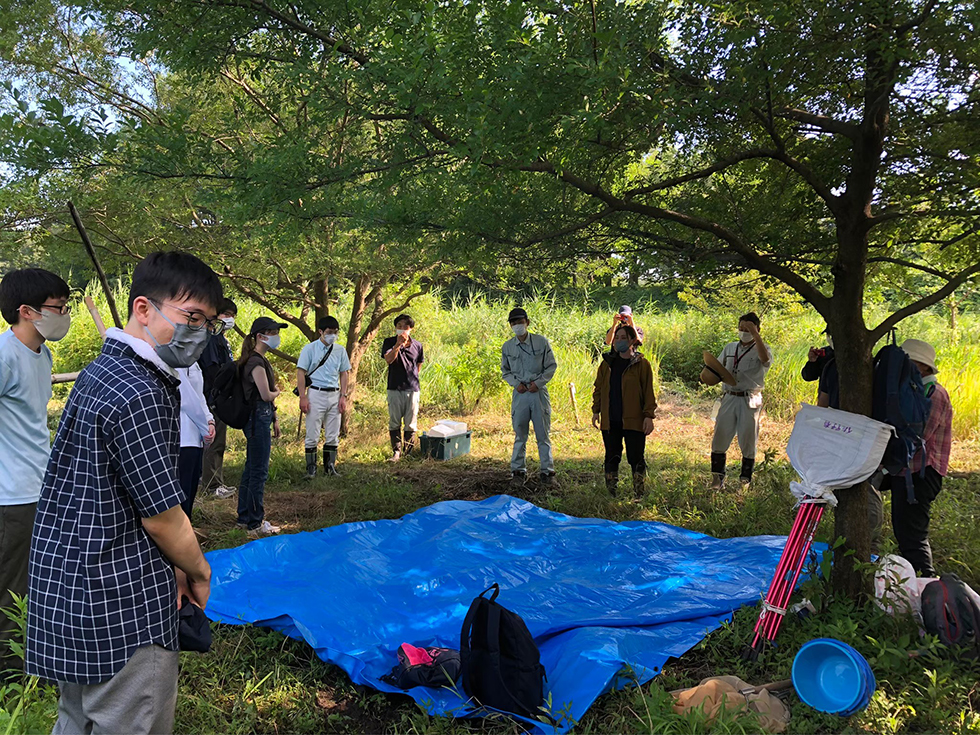 RiSO Ranger Environmental Conservation Circle Faculty of Science and Technology Department of Industrial Administration Eiji MARUYAMA
■ Main courses and research area

Carries out biological research and conservation activities centered primarily on the rich natural environment of Risokai Memorial Nature Park's broad wetlands. Also fosters regeneration of the countryside forest ecosystem through annual rice cultivation done in paddies which were created by the students in the circle themselves. In addition, engages with environmental conservation-related citizen groups, companies and local government bodies, and enjoys various nature-related recreational activities.